Learn

with the Mumbler Webinars
Do you create content? Join the free and online Mumbler Webinars and make the most of the experience of other creators.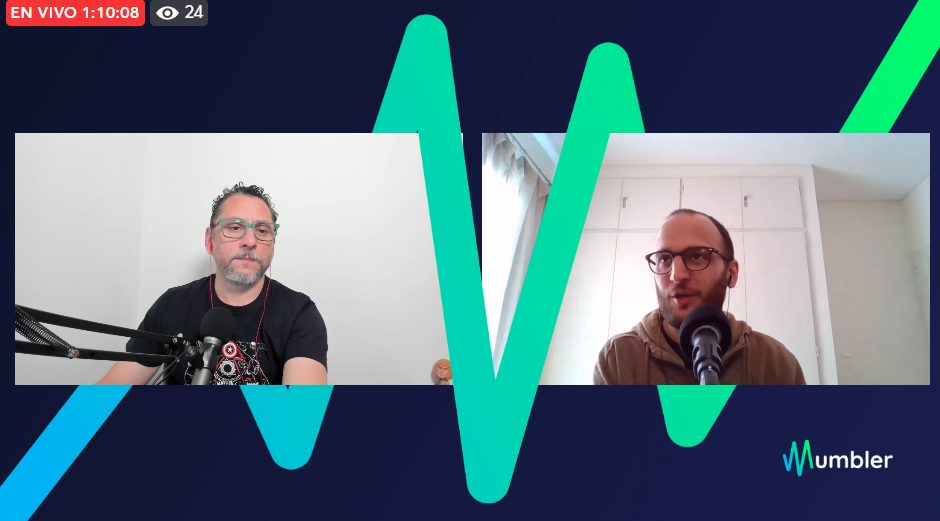 "Alberto Gómez is a writer, researcher, and digital marketing consultant with an emphasis on digital media and content. He currently works with entrepreneurs and small businesses on their content strategies and the adoption of new technologies."
He believes that the transformation of content creators into content entrepreneurs is key to the development and growth of regions like Latin America. This is why a significant part of his effort is focused on educating and spreading knowledge through his YouTube channel, an entrepreneurship podcast, and previously a live show about blogging.
On YouTube, he has learned that success on the platform goes beyond just uploading videos, and that's why he invites us to learn how to optimize, publish, and distribute content on YouTube.
Regarding the

Mumbler Webinars.
What are the Mumbler Webinars?
They are virtual meetings with content creators from around the world who share specific tools and knowledge that you can apply to create and promote your content.
"Who are they oriented towards?"
The Mumbler webinars are aimed at all types of content creators (podcasters, YouTubers, bloggers, influencers, streamers, etc). If you create content or are thinking about doing so, you will undoubtedly find very relevant information.
About what topics are they
Is it wrong if we answer that they are based on all and none at the same time?
The initial premise of Mumbler webinars is for them to be practical, specific, and easy to implement in your content.
If not today, they will likely be useful for you in the future.
What do you need to do to participate?
Few things are as simple as this answer: You just need to register for the Mumbler webinar you want to participate in. Enter your email, we'll send you a link, and you're all set.
What happens if I miss it??
Not to worry. Through the same link, you can access the Mumbler webinar and watch it as many times as you like.
Son ideales para ver más de una vez.
How much do you have to pay?
Pay close attention to what we're about to say: YOU DON'T HAVE TO PAY ANYTHING.
Mumbler webinars are 100% free for all individuals who want to participate, so we highly recommend that you don't miss them.
After all, where else will you find such a remarkable opportunity?
---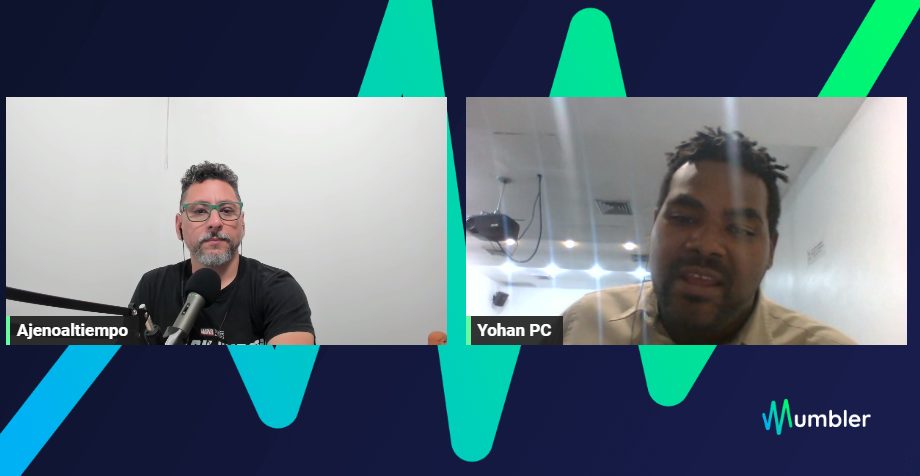 Upcoming

Mumbler Webinars.
Sign up for the upcoming confirmed Mumbler webinars.
Retrieve the previous

Mumbler Webinars.

.
Watch again the Mumbler Webinars that we have already broadcasted.
Share the webinars with your acquaintances and content creators so that everyone can benefit from this knowledge, and mark the date on your calendar so you don't miss it.